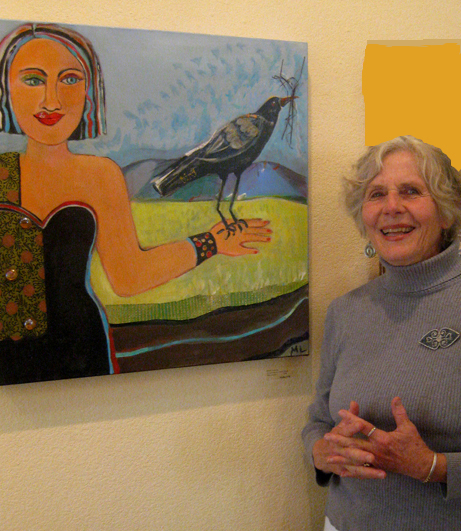 I am a life-long artist working in several media. My work carries the spirit of playfulness and inner dialog. Often the pieces have an implied story.
I prefer strong color and layered techniques, using water-based paints and often enhancing with paper, pastels, graphite, beeswax, wire, fabric, yarn and found objects.
My art is used on CD covers, book covers, posters. and in graphics to promote fundraising events. I have styled galleries and curated shows. I have won awards and shown my work and been a partner in California galleries for 40 years.
I have a collector base world-wide.The process of making art is what captures me. It is a great joy to work as an artist.